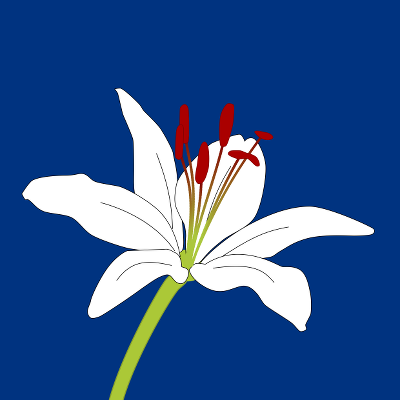 79,369
gun violence victims and counting.
The National Gun Violence Memorial is a nonprofit corporation run by volunteers and supported by donations.
Email: i n f o @ g u n m e m o r i a l . o r g
Phone: ( 7 7 3 ) 4 5 3 - 5 5 5 6
Volunteers:
total edits
past 30 days
Marilyn C.
96572
1612
Steve T.
52825
90
Nancy C.
48318
0
Brenda B.
46674
1717
Deanna L.
33052
5928
Charles H.
23778
184
Anne L.
13120
148
Becky L.
11208
4673
J. Y.
7208
0
Janet M.
6260
0
Katie H.
5897
0
Tamela A.
5729
0
Sophia L.
4403
34
Cathy B.
3918
0
Pat H.
2554
100
Joris J.
2336
0
Carsandra D.
1621
0
Chantel E.
706
0
Nell H.
532
0
Dawn W.
400
0
Otto S.
333
0
Amy R.
327
0
Ashley W.
276
0
Loria P.
249
0
Priscilla R.
214
0
Dee M.
142
0
Larry H.
139
0
Samuel R.
105
0
Mikeala E.
101
0
Olivia F.
82
0
Jeni J.
73
0
Donna H.
65
0
Anne L.
64
0
Karla W.
41
0
Tameika O.
41
0
Tammie G.
32
0
April P.
30
0
David H.
24
0
Brianna B.
19
0
Jontae A.
13
0
Fernando F.
13
0
---
On an average day, 89 people are shot dead in the United States (including suicides, homicides, and accidents). This is a shocking statistic, but it is easy to forget that these are human beings, not just numbers. Steve started the National Gun Violence Memorial in December of 2015 to humanize the problem by showing victims' faces and telling their stories. It is now a community effort led by several dedicated volunteers and with contributions from thousands of visitors.
We are a nonprofit organization. You can support the project by clicking here to donate.
---
Contact us
Email: i n f o @ g u n m e m o r i a l . o r g
---
Frequently asked questions
How can I add a loved one to your website?
Contact us
on Facebook
or send us an email with the following information:
The person's name,
The city in where they were killed,
The date when it happened,
Their age at the time,
Links to news articles about the shooting (optional).
How do you create your list of victims?
We get the names, dates, and locations of gun deaths every day from the Gun Violence Archive. Theirs is meant to be a complete list and their methodology is described here.

Do you "pick and choose" who to show?
No. We try to find a photo for every single gun death reported on the
Gun Violence Archive
, and these are usually murders, murder-suicides, cases of self-defense, or officer-involved shootings. There are about 89 people killed by guns in the U.S. each day but we are only able to find information for an average of 33 victims each day.
Why do you have pages even for criminals?
About 14% of the pages on this site are for people who were killed while committing some kind of crime. We believe that every loss of life is a tragedy, and we know that even those who did horrible things have friends and family who miss them and wish that they made different choices in life. These pages are for the friends and family of the deceased, and we ask that you please respect their grief.
At the same time, we do not try to hide or obscure the facts. We provide links to news articles that describe each incident.
Where do you get your photos?
Most of our photos come from public places on the Internet. This includes obituaries, fundraising sites (such as Go Fund Me), news articles, Facebook, Twitter, and Instagram. We also allow family and friends to post photos.
Why do you group such different cases together on one page?
Certainly every case is different, but there is a common theme. The vast majority of these situations became deadly because a gun was available.
How do you choose a photo when several are available?
This involves some editorial judgement. This is a memorial site, so our goal is to choose a photo that might be chosen by family members for an obituary. We aim to show the victim's face clearly, and we prefer color photos.